Amenities At Trois Estate At Enchanted Rock
Book your stay at Trois Estate
Your journey to relaxation begins with a simple click; discover room availability effortlessly.
Welcome to Trois Estate, where your comfort is our priority.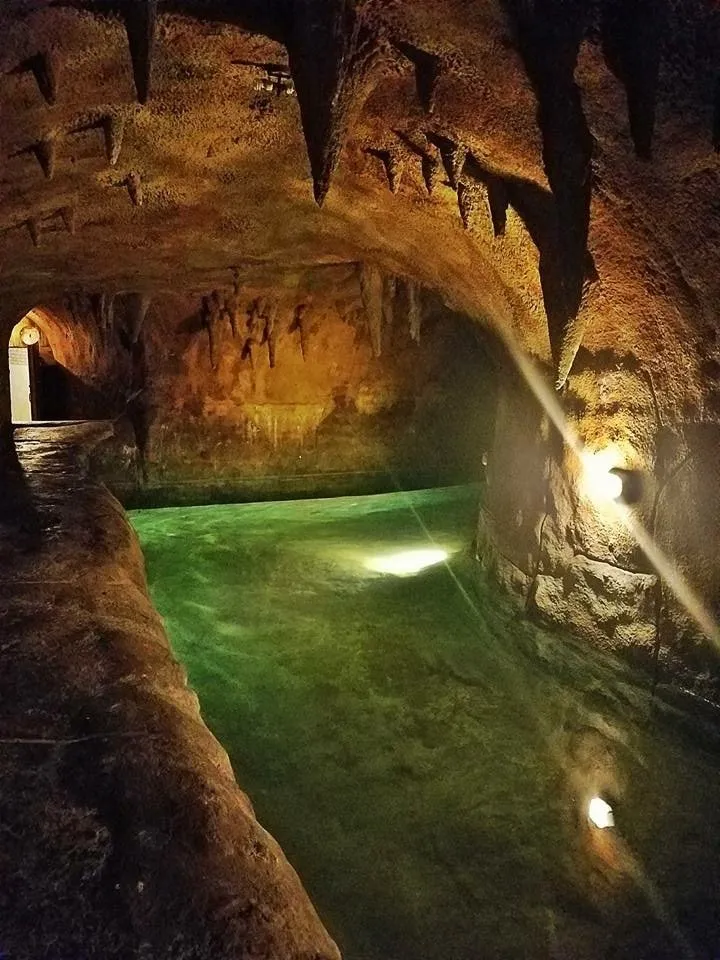 Trois Estate Bed and Breakfast guests will receive a delicious breakfast each morning starting at 9:00 AM in the restaurant. If you would like breakfast delivered to your room please let us know!
Please note, no lifeguard is on duty at our pool or grotto.
*Grotto pool not heated  *
Enchanted Rock is one of Texas's most intriguing natural landmarks. Located directly across from the Trois Estate, this magnificent pink granite dome has a measured age of one billion years and is among the oldest exposed rock in North America. The dome has remained relatively unchanged for the last 10,000 years, where human prehistory begins.
The ancient Native American tribes were said to hunt mastodon, mammoth, and the great bison there over 12,000 years ago. To this day, Native Americans still journey to this landmark for prayer and ceremony, as do many people of other races and religions.
Visitors come to make the short yet fascinating trek up to the rock's summit, where they are treated to panoramic views of the Texas Hill Country. As part of the unique and mystical experience of staying at Trois Estate, a day visit to Enchanted Rock is a wonderful way to compliment your stay.
Our visitors can't stop raving about our impeccable service, beautiful Hill Country weddings, and magnificent sites. We also provide a bed and breakfast and a lodge. Check out what others have said about us and form your own view!
An amazing place and an enjoyable stay The title says it all really…if you want to stay somewhere that provides fantastic careas done here by the owner and staff, stay at Trois Estates, it's a one of a kind experience that you cannot help but enjoy!-Dennis
Don't believe bad reviews! It always amazes me that people who would clearly be more comfortable at a Holiday Inn choose to stay at a quaint inn like Trois Estate and then have the audacity to trash it in a review. I'll admit to being a little concerned when I read a few not just negative, but scathing reviews. But since there were so many positive ones, and especially since our friends had actually stayed there, we decided to give it a try. This place is absolutely charming! Feels like you're in a little Tuscan village. All the rooms are different – we stayed in the Da Vinci – and each has it's own individual appeal. Yes, this is an older inn, but "rundown" or "in disrepair" are just not true. Yes, there are feral cats around, but that's part of the charm. And how can you not love the underground chapel and grotto, the bell tower, beautiful pool, rustic lodge and cozy saloon? And don't get me started on the newly renovated deck with views of Enchanted Rock which are, well, enchanting! But the best part was the staff and service. We did have a little issue with heat in our room, but Rebecca and Cameron were immediately on the case and went above and beyond to accommodate us and make sure we were comfortable for our entire stay. We left feeling like part of the family! So if you want to stay in a hermetically-sealed hotel room where everything entirely predictable and you are treated like a million other customers, check out the nearest Holiday Inn. But if you want a comfortable stay and a unique experience, I highly recommend Trois Estate.
The Trois Estates Bed and Breakfast breathtaking! I visited The Trois Estates Bed and Breakfast with my mom before we hiked Enchanted Rock this week. The view from their viewing deck during both sunset and sunrise was relaxing filled with different comfy chairs. Our room had a fireplace for warm cozy evening wine. Everyone on the staff was friendly and the attention to detail with everything on the property made us feel like we were on a vacation tailored just for us. I will 100% be back to check out the other villas and spend a longer trip. 10/10!!!
Enchanted Rock and Enchanting Hotel stay Booked Trois Estates to be near enchanted Rock State Park. The hotel complex is only 2 minutes away by car. The vibe of this place is Spanish and siesta time. We checked in early at 2 on my wife's 60th birthday and soon began to explore. The place was amazing, original and quaint. Nothing more original than the grotto (underground pool). We had the place to ourselves and took advantage of the clear spring water. We did not realize that the restaurant was closed on Sunday and Monday night but the manager kindly treated us to personalized dinner on both nites. Fantastic personal service! The place is perfect for weddings but we think visitors should check this place out too. We booked the Bella Villa room which opens on the Spanish style courtyard. Charming to be able to take our breakfast and dinners outside there (we were super lucky with the weather as we had 64F lows and high 80'sF). Loved the place, service, authenticity, views, and proximity to the Rock cannot be beat(en).
Carlene Johnson
2022-07-26
Love this place!! My husband and I celebrated our 10th Anniversary here! It's so romantic it made me feel like I was in San Miguel Allende in Mexico! Texas is having a heat wave which was the only major problem we had. The owner Rebecca is amazin. Her sons help her keep it up and the eccentric Chef were all fantastic, food was delicious. It's like its own village. I'd love to come back when it's not so hot!! Our room was comfortable and we took Alice our German Shepherd. She loved it.
BEST GETAWAY EVER!! Before the school year starts, some fellow teachers and I needed a getaway! Being from San Antonio this wasn't too far but it was incredible! It's literally right next to enchanted rock which is awesome. The property is so unique, there really is nothing like it. So far my favorite part was the underground grotto pool. Since it's underground it stays very cold!! I truly love this place. It is pretty artsy and not for everyone but I will be back, for sure! This is just one trip of many to this little piece of heaven.
Lovely place! This place has it all! Friendly staff, delicious food, beautiful scenery and landscape. Our room was clean, fresh and comfortable (very comfy bed!).This is an awesome place for vacation or for an event. We will definitely come back.i
Book your stay at Trois Estate
To book your stay at Trois Estate At Enchanted Rock, reach out to us today!